Marshall Manuel, Jake Secker, Jake Guillory , Keith Silvers, Wes Bell, Noah McMantus, Marc Gordon, Romario Caceres, and Brendan Villanueva celebrate 420 in SF. Filmed on 4/20/17 Adrian, Tyler, Lane, Jesse, and Jimmy skate on 4/20/16 in Haight District of San Francisco.
---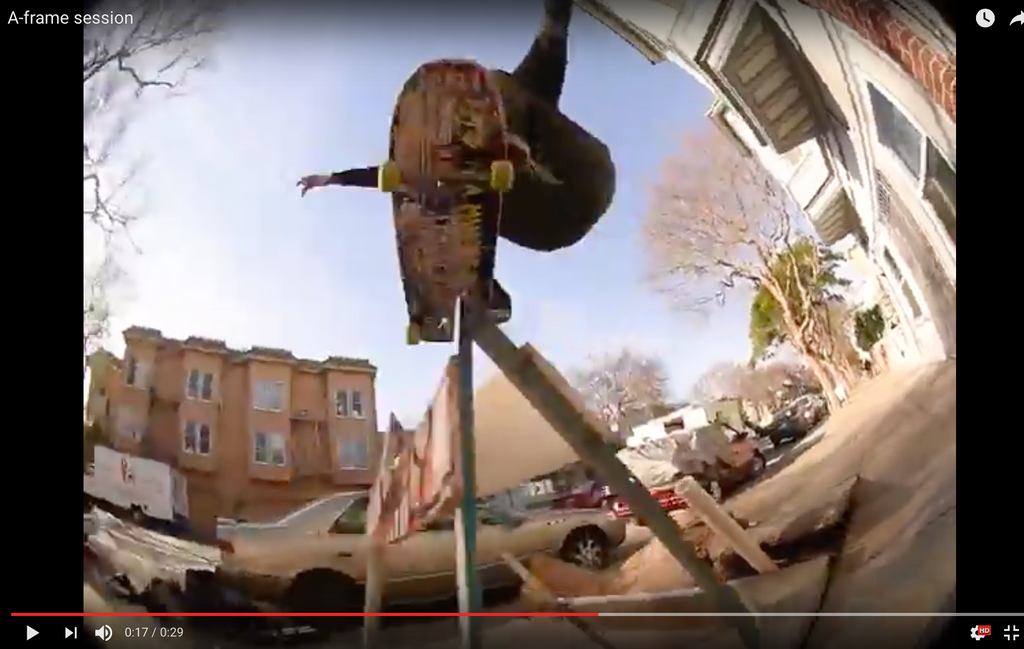 Brian Hamm, Zane Timpson, Adrian Mallory and Kai Gormsen shred over an A-frame.
---
We stopped by the Lowcard Mag head quarters the other day and got some shots on the mini ramp.  Elijah Akerley, with a rarely seen sweeper grind Adam from Sweden, smith tailgrab Bryan, 5-0 nosegrab Jack Given has a mustache now! fs tailslide   Elijah fs blunt Jesse Vieira, fs crooks Nolan, bs blunt Zane Timpson, roast BEEF! Elijah has this ramp wired! floaty nollie 180 Thanks for letting us come by, Stay Lame!  
---
Shooting pics in the rain is awesome. What are you afraid of getting wet??? Hustle your crew together, weather proof your camera and flashes and go get out there! Marshall Manuel, powerslide Choose a lens, get your camera and fisheye protector. Today we are shooting with the Nikon D800, 10.5mm nikon, and PRO Fisheye Protector Get a rain sleeve! We bought an OP TECH USA rain sleeve, size small, from Samy's Camera, 2 for $8.25. If your on a budget one can just use a clear plastic bag and slit a hole for the lens to tightly squeeze thru on the...
---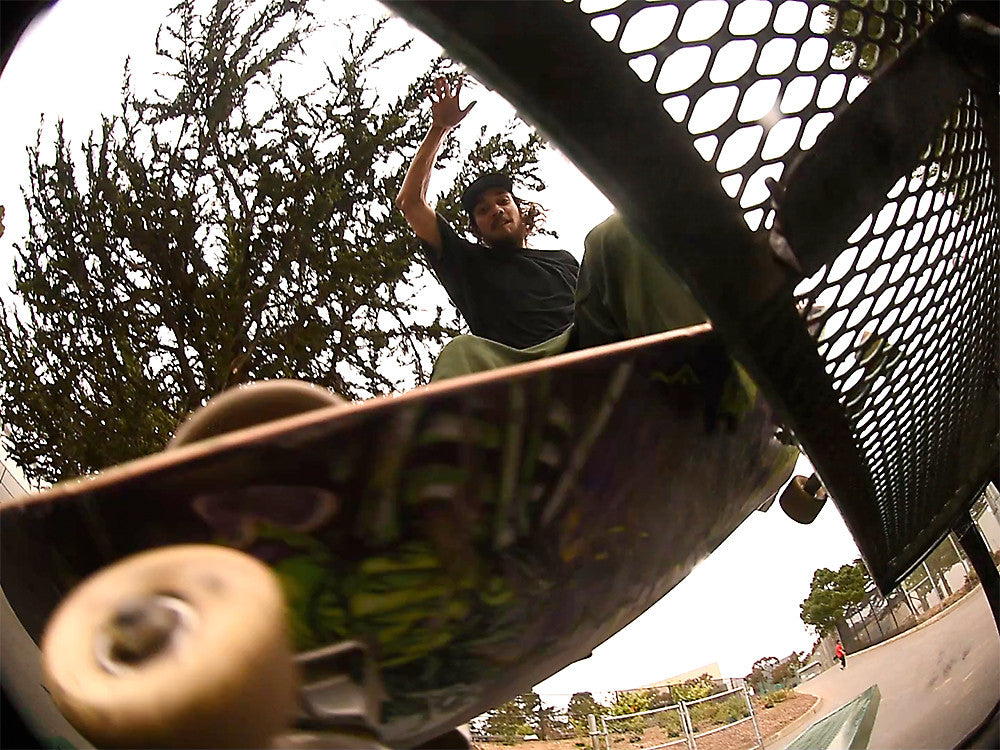 Kayl Johnson and Pablo Smith let the fisheye "Get In Closer" while it's protected with a Tadashi Filters. Filmed: Billy Buttertooth Music: Vivaldi 'Four seasons' - Presto from summer